Our Mission Statement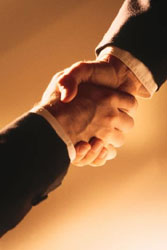 Our mission is to make sure that "all of your bases are covered" by helping you to achieve the complete retirement experience. We aim to bring together the three most important professionals in your retirement plan: Accountant, Financial Advisor, and Attorney.
You will find a remarkable synergy when there is ongoing communication with a single goal in mind, to help you.
As an independent, family owned company, Isaacson Tax & Estate Advisors has no particular product to "push" which sets us apart from our competition. Our independence assures you unbiased advice removing the "guesswork" from your plan and strives to protect your finances, estate, lifestyle and confidence.